Ghost of Tsushima is here everybody! The game everyone has been so excited for all these months has finally hit our shelves (for better or worse, I wrote this before the Embargo dropped) and suddenly the whole gaming world cannot seem to get enough of Samurai' in video games.
With this in mind, it can only mean one thing: Time for another edition of Luke's favourite things! This time it's Luke's favourite Samurai to ever grace our video games!
Now, I am going to keep this to one per franchise and I will be stipulating that NO NINJAS (Sorry Wolf, No Shinobi either) will appear in this list. This is purely for the honorable of those sword wielding badasses. Also, it's worth noting that this isn't necessarily my favourite samurai games, moreover it's my favourite named Samurai in games so you won't see the likes of For Honor in this list… sorry.
Alright let's do this.
5 Kiryu
Yakuza Ishin is a title that will forever be on my wishlist. A game I would turn to god in order to be able to play a localized version of. Ishin takes the tried and tested Yakuza formula and sets it in Feudal Japan and STILL features an alternate universe Kiryu in the role of protagonist.
He sits this low down my list because I haven't been able to actually play the game as of yet. But deserves a place because… I mean… It's Samurai Kiryu.
4 Afro
Yes he originated in an Anime starring Samuel L Jackson but I never specified they had to start in Video Games so Afro sits nicely on this list. The first game that featured the badass hip hop influenced samurai is also, genuinely really good and allows you to play as Afro who is just as badass in the game as he is in the anime.
The less that is said about the sequel however, the better.
3 Samanosuke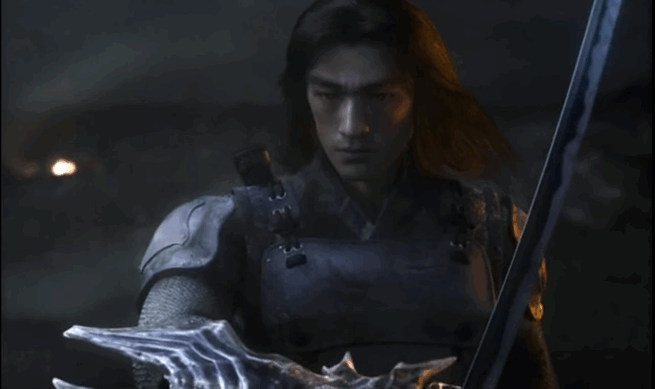 I could have picked any of the Samurai from the Onimusha series but for me the only one who even touches the sides of my memories has to go to my main man: Samanosuke himself. Appearing in the first and third Onimusha titles – it can easily be argued that he appears in the 2 best titles of the series (Look I love 3 okay).
Samanosuke is a badass demon slaying Samurai that kicks ass in every title he features in… Speaking of demon slaying samurai:
2 William Adams
I really really like William. I was always going to get one of the Souls-likes into my list and William is concrete in his place on this list. I LOVE Nioh as a whole but it's the story and history behind William Adams that piques my interest in him as a protagonist and forces my love for him.
Aside from the Souls formula, I also just really like William and his quest through the events of Nioh and Nioh 2. I was unbelievably hype when he shows up at the tail end of Nioh 2 and it's this hype to just see him that cemented him as number 2 in my list.
1 Nobunaga
Pick your game, if it features Nobunaga Oda himself then he is bound to be the best samurai that features in the game. He is my personal favourite in the Nioh titles BUT I've cheated my rule by picking both Samurai Warriors and Kessen for my list.
BUT do not be mistaken, the God of Samurai appears in almost all the games I have already featured on this list so easily secures the number 1 slot as my favourite Samurai in any video game ever.
Have I missed anyone off of my list? Does the Ghost himself deserve a place here? Let me know if the comments below.