Huzzah, the festive season is upon us and the year is almost done! This has been a bit of a quiet year for video game releases (when compared to the past few years!) due to the dreaded Covid causing a large amount of delays, however, there have been some excellent games this year, enough for me to do a classic top 10 games list!
I will also be doing albums, movies and TV shows over the coming weeks so stay tuned but for now:
HERE IS LUKE'S TOP 10 GAMES OF 2021!
10) Hitman 3
Hitman 3 really felt like the best of the rebooted trilogy, everything that had come before was neatly tied up with a game that was some of the best Hitman I have ever played. Taking control of Agent 47 once more in the incredible sandbox levels felt really good and executing the target in order to get that coveted Silent Assassin felt OH so good.
Who's it for: Stealth game fans, Hitman fans, fans of clever murders.
9) Scarlet Nexus
Scarlet Nexus is a game that I feel a lot of people slept on simply due to the "JRPG" aesthetics that the game presented, dig a little deeper however and you will see an action game designed so strongly that it can easily rival the best of the Platinum Games library.
Scarlet Nexus is such a fun title with exemplar combat and a really fun story, I recommend for anyone who is a fan of the Platinum Games formula.
Who's it for: Fans of devil may cry, Bayonetta and especially Astral Chain.
8) Tales of Arise
Tales of Arise is one of the best, if not THE BEST, game in the Tales of series. There isn't a great deal to say here but if you have been a fan of this long standing JRPG series then you will find so much to love here.
Who's it for: Fans of the tales of series, JRPG fans.
7) Marvel's Guardians of the Galaxy
Guardians of the Galaxy took everything that Avengers did wrong and put it on a shelf and then burned that shelf and built a game with what was left: An incredibly fun single player story driven experience with fun as hell arcade shooter gameplay.
Who's it for: Fans of arcade shooters and Marvel.
6) Shin Megami Tensei V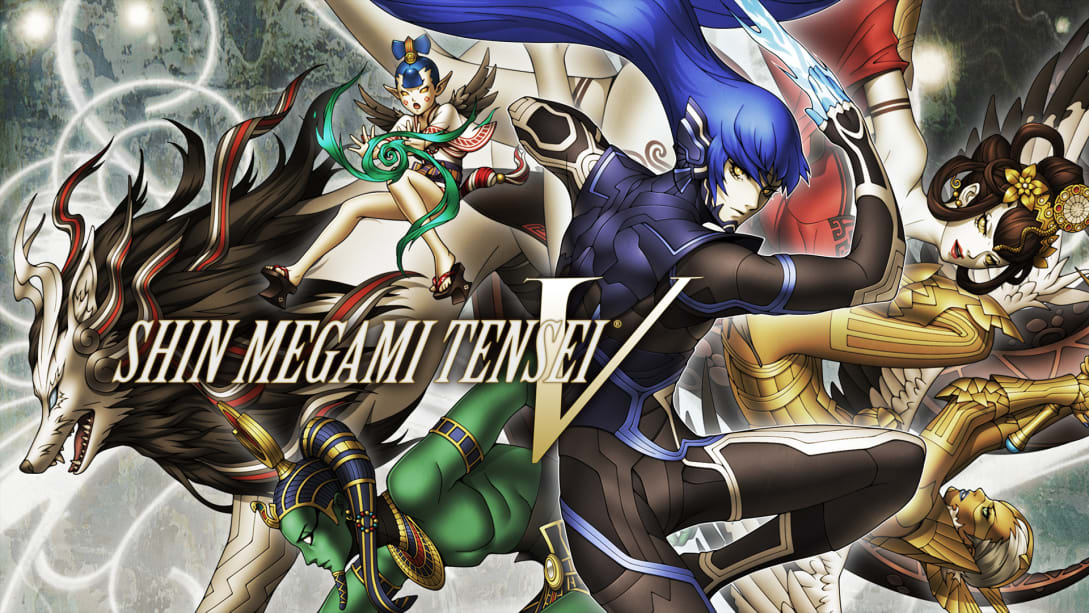 Shin Megami Tensei is always a difficult game to explain to people outside of the SMT circuit. The parallels and comparisons to the Persona series (itself a spin-off) are always going to occur but the SMT series in itself is such a darker, harder and more brutal game that comparing the two simply doesn't give either any justice.
SMT V is easily the best of the SMT series and a game I am STILL playing 90 hours in.
Who's it for: Tough game fans, Hardcore JRPG enthusiasts.
5) Ratchet & Clank: Rift Apart
I am not going to say much about this game, instead I am just going to say:
Do you like fun? Play this game!
Who's it for: Fans of fun, people who like having fun, fun people.
4) Deathloop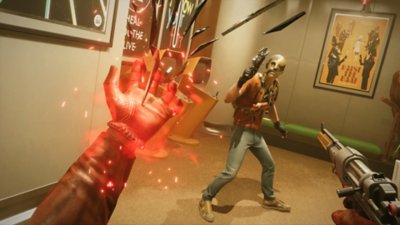 I was very hesitant with Deathloop and I am not sure why. As is stands Arkane have so far made very few missteps in the past decade or so and Deathloop isn't any different. Sold to me as Groundhog Day but you can kick everyone off a cliff, Deathloop has such a cool premise and story that it lived in my head rent free for weeks after the credits rolled.
Who's it for: Fans of Groundhog Day, people who like timeloops, Arkane fans.
3) Halo Infinite
I will be honest here, I have barely played the storyline of Halo Infinite as it stands, but the hours I have put into the Multiplayer allows this game to sit here comfortably. Going back to the standards of Halo 3 and Reach; Infinite brings to the party everything that's made Halo so special to so many people and run with it. It seems that 343 have finally sussed it all out and made something that is impressing fans and newcomers alike.
Who's it for: Halo fans.
2) Resident Evil Village
I am such a sucker for the Resident Evil series and this would have sat right at the top of my list if I hadn't been so pleasantly surprised by another series this year – more on that shortly though. Resident Evil Village doesn't stick to the top notch horror elements of Resident Evil 7 – instead opting to venture into the style of Resident Evil 4's camp action fun and it is all the better for it.
Village skirts that line of what makes Resident Evil so special, perfectly complete with an overpowered as hell Chris Redfield destroying everything.
Who's it for: Resident Evil fans, fans of B-movie horror.
1) Psychonauts 2
Psychonauts was the biggest surprise for me of 2021, the first is one of those games I bought years ago and has been stuck on my hard drive ever since but remained unplayed for so long. When the sequel was released I finally bit the bullet and played through it, and oh my word, I loved it.
Psychonauts 2 then ran with the cult classic and made it bigger, funnier and Jack Black-ier. I had so much fun with this game and if, like me, you have been sleeping on this cult platformer then get on it! Watch a story recap of the first game and get on this title via Xbox Game Pass at your earliest convenience.
Who's it for: Fans of classic platformers such as Banjo Kazooie.