Welcome one and all to Games on Gamepass you can't pass! As per last week I am just listing games you absolutely must play on the Xbox service (that I have played).
Let's get right down to it!
Mass Effect
If you haven't played Mass Effect by now then I don't know what you have been waiting for. Bioware's dip into Sci Fi RPG's achieved greatness that they never achieved before… or sadly… since.
Metal Gear Solid HD
Come on guys… it's Metal Gear Solid 2 and 3. You don't really need me to wax lyrical about why you need to play these at this point… right?
Metro 2033
Quality Horror FPS games are really few and far between these days but Metro delivers on every aspect you could hope for with the genre. Constantly scrounging around for bullets to take down mutants on the Russian underground, or worse – humans. Metro balances survival horror and action fps perfectly.
I have yet to play Exodus but it's top of my "to play" list.
Middle Earth: Shadow of War
Whilst not as good as Shadow of Mordor thanks to an abhorrent 3rd act (though I hear this has been totally patched since I played it) Shadow of War is still worth the time of anyone who is looking to dive into Middle Earth and chop off the heads of every orc to ever cross their path.
Monster Hunter World
Monster Hunter World isn't for everyone, a loot based game that focuses on you kicking the ass of big ol' dinosaurs and dragons in order to steal their bodyparts and create armour or weapons and kick the ass of more dragons and dinos – Monster Hunter World encapsulates the "one more hunt" gameplay perfectly and is an absolute blast to play with friends.
Mortal Kombat X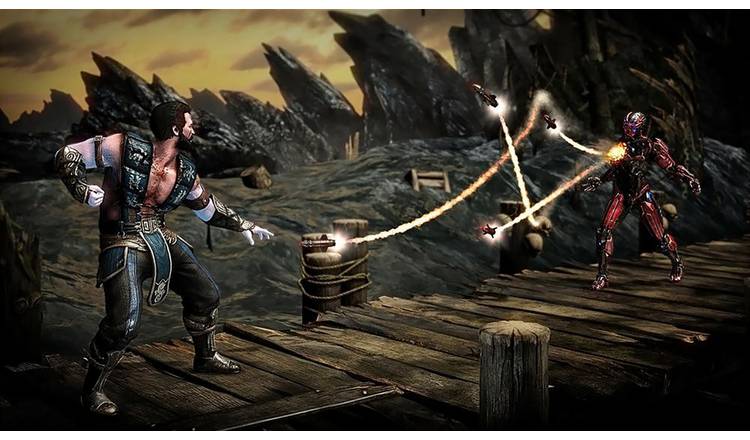 Mortal Kombat is the best story in all of fighting games – there I said it. This probably comes as a surprise to people who know the game purely for its raison d'etre of ripping off peoples heads and impaling them on spikes but there we go.
No Man's Sky
I wrote an article on why No Mans Sky is my favourite game of lockdown – if you need my reasoning for why you should play this game. Go read that here!
Ori and the Blind Forest/Will of the Wisps
The most beautiful games of this generation comes in the form of a sidescrolling platformers. Boasting the most beautiful music of any game I have played in the past decade set on the backdrop of a hand drawn world – the Ori games are easily worth the 5 hours it would take you to smash through them.
Everything on the Rare Replay Collection
Rare are the best developers at making games that are fun. If you want to have fun you can do no wrong with the Rare Replay collection.
You don't hate fun do you?
Remnant: From the Ashes
DARK SOULS WITH GUNS is what this game was sold to me as and you know what… it basically is yeah and it does it really REALLY well. Remnant boasts incredibly good coop that allows you to team up with your besties and take down absolute nightmare fuel. Its wicked. End of.
State of Decay
Silly little Zombie game that allows me to open my car door and smash it into Zombies as I drive past. It also features one of my favourite aspects of gaming: Building a base! I really liked State of Decay and in fact – I will be starting the second one this very weekend!
Streets of Rage 4
Will and I smashed through the entirety of this game in one sitting and its one of my favourite gaming memories of 2020. Encompassing everything I loved about late 90's beat-em-ups Streets of Rage 4 is a stylishly awesome game that just oozes "radness".
Tekken 7
Tekken 7 is the best Tekken game they have ever made. That's all I have to say on Tekken 7.
The Witcher 3
The best game ever created. The Witcher 3 has the best combat, the best story, the best open world, the best DLC's. The Witcher 3 shows us that when CDPR put their minds to it and take on all the feedback of their franchises – they are easily the best developers around.
Wasteland 2 (and also 3 when it's out)
Wasteland 2 is the spiritual successor to the old format Fallout games – which in themselves were spiritual successors to the original Wasteland. Set in a post apocalyptic wasteland, you take charge of a band of ragtag adventurers of your choosing and run through loads of action and humorous encounters that will make you think or piss yourself depending on the situation.
Yakuza 0, Kiwami AND Kiwami 2
I LOVE YAKUZA GAMES. I played 0 first and I just fell in love with the franchise ever since, snapping up every bit of Yakuza I could get my hands on. Judgment is also wicked but its currently not on gamepass. If you want a slice of life Japanese game that features incredible writing, really funny humour and a cool battle system where you beat up perverts and other Yakuza gangs – it doesn't get any better than the Yakuza series.
Honorable Mention: Sea Of Thieves
I don't like Sea of Thieves – I personally find it really boring to play. However, a lot of my closest friends adore it and I love watching it on streams so I would be remiss not to add it here. Sea of Thieves is a quaint little pirate game that will satisfy people hwo are looking to just sail around and hunt treasure to relax.
So there we go – is there anything on this list that you disagree with? Anything I have missed from the service that you think I should ABSOLUTELY play? Let me know in the comments below and I will pop them on my download list and let YOU know in the comments!