Puyo Puyo™ Tetris® 2 is now available on Steam, bringing the exciting puzzle match to PCs worldwide! With today's launch, the game can now be purchased on PlayStation 4, PlayStation 5, Xbox One, Xbox Series X|S and Nintendo Switch, in addition to PC via Steam. Watch the trailer now!
Hard Drop Onto All the Exciting Puzzle Action
Puyo Puyo Tetris 2 provides a variety of ways for players to showcase their skills, including a multitude of free content that has been added since the console launch last December. Steam users can look forward to a slew of features, including:
An absolutely packed roster of 40 playable characters, the most ever in the series,including the beloved Sonic The Hedgehog as a guest character, each with their own unique stats and abilities you can carry with you to the robust, RPG-inspired Skill Battle mode
A variety of different modes supporting traditional and re-imagined ways to play the iconic puzzle games such as Swap mode and Party mode 
An extensive Adventure mode, featuring a brand-new story that brings together the game's vibrant cast for endless exploration in overworld maps
A bounty of competitive Online features, as well as a co-op Boss Raid mode where you must work together with three players to take down fierce CPU-controlled bosses, and a new Spectator mode where you can cheer on others battling in Versus and Skill Battle matches
Colour vision accessibility features include adjustments for colour saturation that can be toggled on or off throughout the game
And much, much more!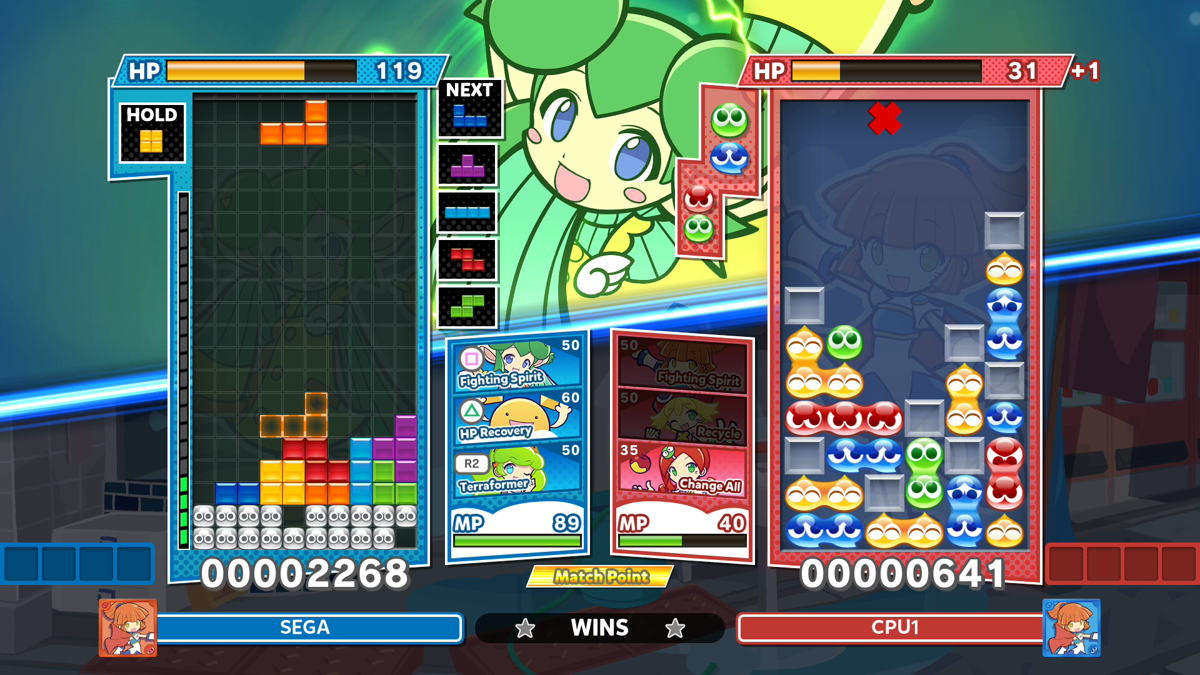 Limited-time Steam Launch Edition
Steam players can also take advantage of the limited-time Steam Launch Edition!
Boost your strategy and give your team a power-up in Puyo Puyo Tetris 2's newly added Boss Raid mode or in Skill Battle mode with this pack of rare Item Cards–including three special cards featuring items from the Sonic The Hedgehog series!
Puyo Puyo Tetris 2 is now available to purchase for $29.99/ €29.99/ £24.99 on Steam. For more information, be sure to visit the official website at https://puyo.sega.com/tetris2, and stay tuned to the official Puyo Puyo accounts on Twitter, Facebook, and Instagram for all the latest.