Hey gang we've had some tough times this year haven't we, all doom and gloom and not a lot to do. Because of these doomy gloomy times my watchlist has become a lot lighter, I don't really want to be made to think about big serious things or watch something that's gonna make me question my life. So here are some comedy series I've been binging in no particular order. Also you're going to have heard of most of these…..
The US Office
It took me so, so long to get round to watching this after having it reccomended to me a tonne of times. I watched the first series a while ago and never went back to it, mostly because it was a carbon copy of the original office. However once they get past the first series it starts to become much more of their own thing, and each character is really bizarre and have their own moments of unique comedy. In case you don't know the US Office is a mockumentary set in a paper sales office which is run by insane boss Michael Scott (Steve Carell) who essentially ensures no one does any work. I think that this has some of the best comedy characters ever written and it's just so easy to binge!
Available on Amazon Prime
People Just Do Nothing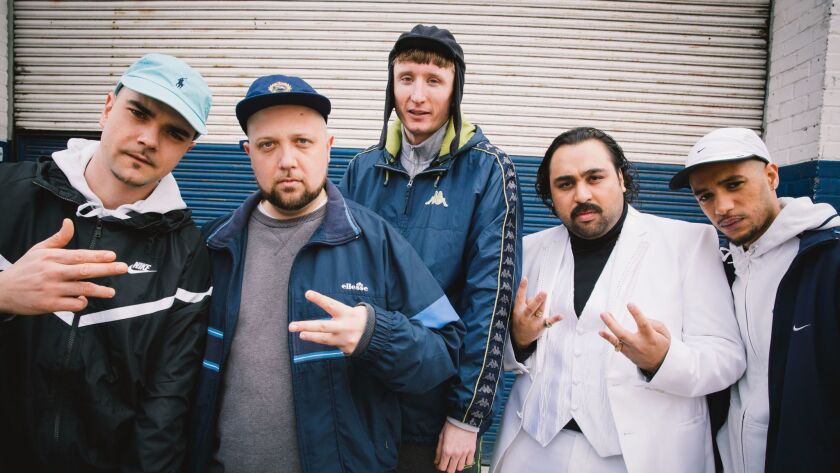 Keep it Kurupt! This is one I binged riiiight at the beginning of this lockdown mess and I became a little obsessed to be honest. I was watching all the Youtube clips I could find as well as the series and honestly just fell in love with the whole premise. PJDN is another mockumentary (there may be more yet to come!) that follows a pirate radio station in London, again with lots of larger than life characters. The lads think they're a lot bigger than their 5 person fan base and this sets up a hell of a lot of ridiculous episodes, throw in the amazingly well acted Chabuddy G who acts as the guys agent, but is actually their bitch, and you're in for a treat.
Available on iPlayer and Netlfix
The Other One
This might be one that's passed you by. The series follows a mother who and daughter who find out their late husband/father actually had a secret second family. One daughter and has her life pretty much together whilst the other one (the secret one) is pretty much the opposite in every way. I really enjoyed that this isn't just comedy, it's a programme with heart and ultimately it's about family. The girls spend more and more time with the sister they never had whilst the mother's go on their own separate journeys of self discovery. There will be loads of faces you recognise from current comedy and I'm honestly just waiting for more of this great, awkward, series.
Available on iPlayer
This Country
Errr yes this is another mockumentary…. This one follows 2 pretty simple cousins who live in the Cotswolds and have their life watched over by a very wary preacher. I'll be honest I don't think I've ever watched 3 series in such quick succession! All 3 of the main characters are so well written and acted and it's very easy to get lost in their crazy, silly, hilarious world. I am just so sad that there won't be any more of this but definitely worth your time for the 3 seasons on offer!
Available on iPlayer
Bob's Burgers
As well as PJDN this is another series that I discovered right at the beginning of lockdown and I watched all 9 seasons quicker than I eat a packet of Haribo (waiting for a s 10 to become free on Prime!). I'd obviously heard of Bob's burgers but was never sure on it, god knows why really as it's now easily my favourite cartoon. What really works is the fact that Bob is a fairly normal guy who cares about his family and his business (well maybe not totally sane) but he gets dragged into these mental situations by the rest of his family. It's a perfect programme that you can just turn your brain off to and enjoy.
Available on Prime
Man Like Mobeen
This is one that I'm actually currently watching and it's pleasantly surprised me since the first scene. Whilst it is a comedy programme and has many characters put in for comedic effect it often deals with very real problems such as racism, drugs and gang culture; but it somehow manages to pull off this perfect balance of being both funny and effective. Mobeen used to be a bad guy but has completely reformed to look after his little sister, and the series mostly focuses around the 2 of them and their 2 mates. I've really enjoyed this for both the comedy and story and I'm only sad that there's not more of it. I promise that you won't be disappointed by this series!
Available on iPlayer and Netflix
These series will give you lots to laugh and smile about I promise. Stay tuned for part 2!